 An AV fistula is a connection between an artery and a vein, created by a vascular surgeon. An AV fistula is typically located in your forearm or arm. After the AV fistula matures, the enlarged veins will be capable of delivering the amount of blood flow necessary to provide an adequate long term hemodialysis treatment. AV fistulas are natural conduits and are hence preferred mode of dialysis.
Benefits of an AV fistula
Stays longer than different types of vascular access
No artificial device
Reduces dialysis time
Less infection
Less blood clots compared to other methods
Done under local anesthesia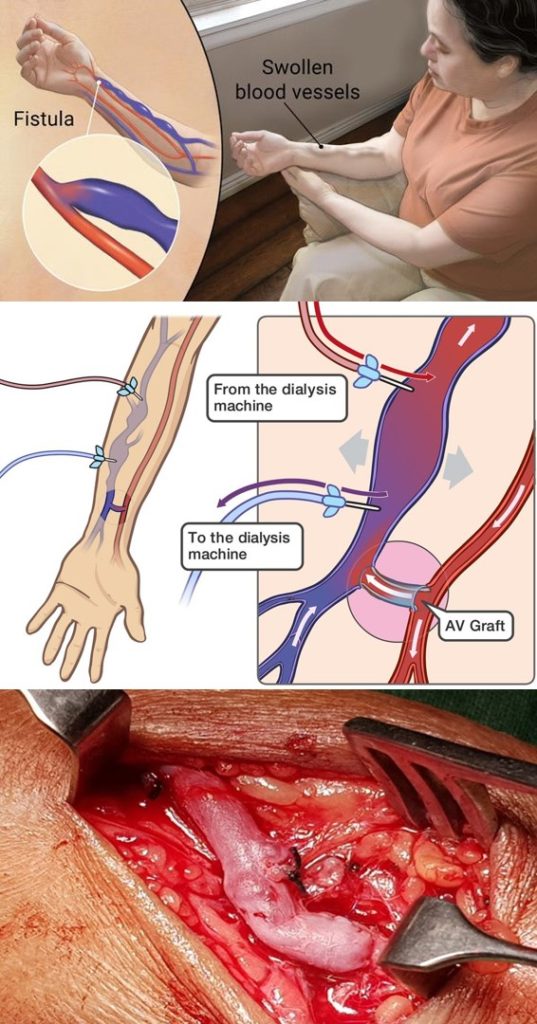 How is an AV fistula made?
The most vital phase in AV fistula creation is to assess your veins (veins and conduits), to guarantee they are sufficiently large to support a fistula. The most vital phase in the assessment will be an actual assessment of your arms performed by your vascular surgeon. The subsequent stage will include the utilization of harmless or negligibly intrusive tests like ultrasound. These tests will decide if your veins can support an AV fistula. These tests are frequently called as "vessel planning."
To make an AV fistula, the vascular surgeon will give anaesthesia locally and will make a little cut on the skin to isolate the arteries and the veins to be connected. This association makes blood to route from the artery into the vein, thus broadening the vein and thickening the vein walls. After the AV fistula has been made, it requires a month or two for the fistula to develop to utilise for hemodialysis.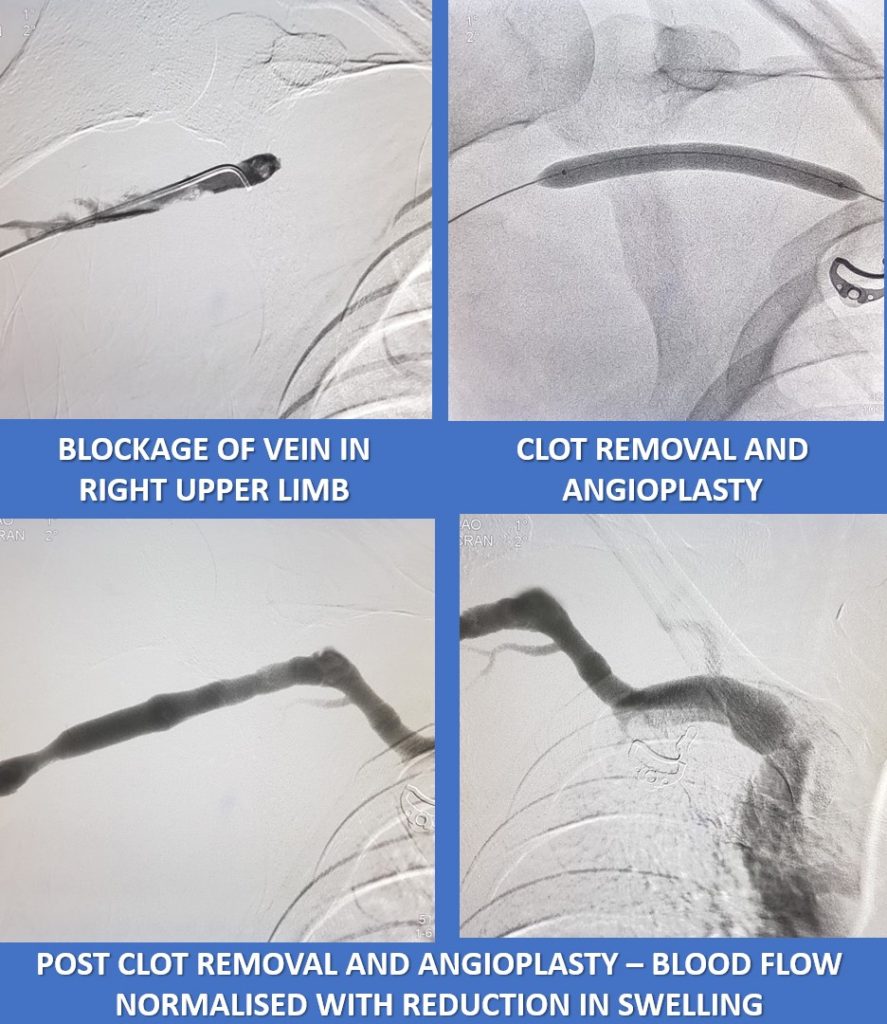 AV Graft : If AV fistula is not feasible, then an artifical tube in inserted in the arm connecting the artery at the elbow and then vein at the shoulder. The AV Graft is an artificial conduit and hence prone for infection. However it gives better patency compared to any other synthetic dialysis modality.
Permcath : If no blood vessel access can be establised in the upper limb, an artificial tube is tunneled in the chest or thigh and placed just near the heart inside the veins. This is called a permcath (Permanent Tunelled Catheter). It should be placed primarily if there is no suitable arteriovenous access for atleast 6 months duration.